Thank you for Subscribing!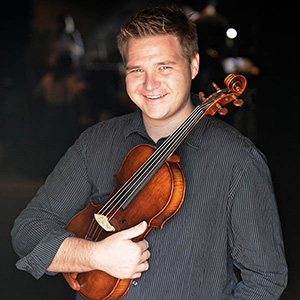 I'm Michael O'Gieblyn, creator of OrchestraExcerpts.com and the Per Service Blog and Podcast. An email will be on its way to your inbox, so watch for it soon (really, it's probably there right now).
But while I have you here, let me welcome you to the community of musicians just like you and tell you a little about what you can expect.
This two parts of the site reflect the dual tracks upon which many musicians find themselves.
1) Audition Preparation (to land the career job)
and
2) Making a living in the meantime (gigging, freelancing, part-time work)
And so I started this site in early 2016 with one mission:
to help musicians earn a living doing something they love. We serve aspiring musicians in a bunch of ways, including amazing excerpt study resources, video lessons, and with free stuff like the Blog and Podcast.
Since 2010, (when I started with just violinexcerpts.com) we have helped literally thousands of musicians play better auditions and find better gigs. And I'm excited to hear about your future success as well.
Thanks again for being a part of this community, I'm glad you're here!
Be Well and Practice Well,
Sincerely,
– Michael O'Gieblyn
Founder & Artistic Director