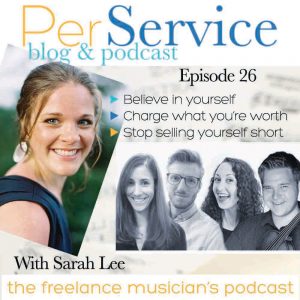 Hey there….you know, I don't know how to say this nicely, But you're just not good enough to charge that much.
And really, there are already enough really good musicians in this town…so you can just stop. Oh, and also, I know you have 2 degrees and an instrument worth more than my car, but can you play this one for free?
So, these are thoughts that you would probably NEVER say to a friend or colleague. And yet, why is it ok that we say these same thoughts to ourselves over and over? It's not ok. It's time to start believing what you're worth, charging what you're worth. And stop selling yourself short.
We are so honored to have Sarah (Taylor) Lee, join us for our episode. Sarah is 2nd Bassoon in the Erie (PA) Philharmonic, and principal bassoon of the Erie Chamber Orchestra. She received an Artist's Diploma and Master's of Music from the University of Cincinnati/College-Conservatory of Music, and Bachelor's degree from Ball State University.
While in school she started the CCM Music Whiz Kids Music Program, which brought music lessons to thousands of underserved children in the Cincinnati public school system. 
One of the highlights of her illustrious career was performing the 2nd mvt. of the Poulenc trio for Michael's wedding. (yeah, probably not).
There's so much good stuff in this episode, I think you're going to really enjoy it.
Listen to the Podcast Below:
Episode Time
3:05 – Christian's life motto he learned from Montel Williams. "Your body is worth more than an $0.89 taco!"
6:40 – How do wind players start finding work after school
10:30 – I'm worth more than this vs. this is just a means to an end.
12:15 – Have you ever played a gig that was SO BAD you realized, you would never do it again?
17:20 – A un-tapped way to negotiate services with an orchestra.
18:30 – Should you play for free? What do you need to get in return to make it worth it.
Press Play with Madeleine Brand
27:30- What people pay you, what what they place your value as. (take it to church!)
31:45 – Jessica's favorite song to play at weddings:

32:45- So how do you know what you are worth?
34:30 – How Christian gets clients to hire him, even when he tells them NOT to.
44:00 – Sarah's Million Dollar advice on how to set your prices.
Hozier- Take me to Church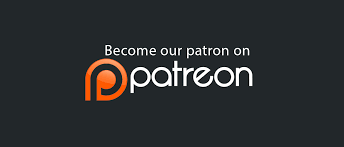 Becoming our patron means that you're pledging the monthly dollar amount of your choice to support our show. In return, Patreon contributors will receive exclusive access to:
Behind the scenes content (what goes on when we're not on our best behavior)
Bonus content (all the good stuff that doesn't make it into the final product due to time constraints)
PLUS we'll publicly thank you in person on air for your support.
It's basically a monthly subscription with all sorts of cool perks. Most importantly, you can adjust your pledge anytime you like!
Just like Haydn needed Prince Esterházy and libraries needed Andrew Carnegie, WE need YOU to be our Patron so we can keep creating great, free, inspiring shows.
Thank you to Ficks Music for providing our Hosting:
Add Your Voice:
Either written or recorded
How have you found ways to stop selling yourself short?