This is the Shostakovich Symphony 5 violin excerpt from mvt 1, Rehearsal number 32 until 36.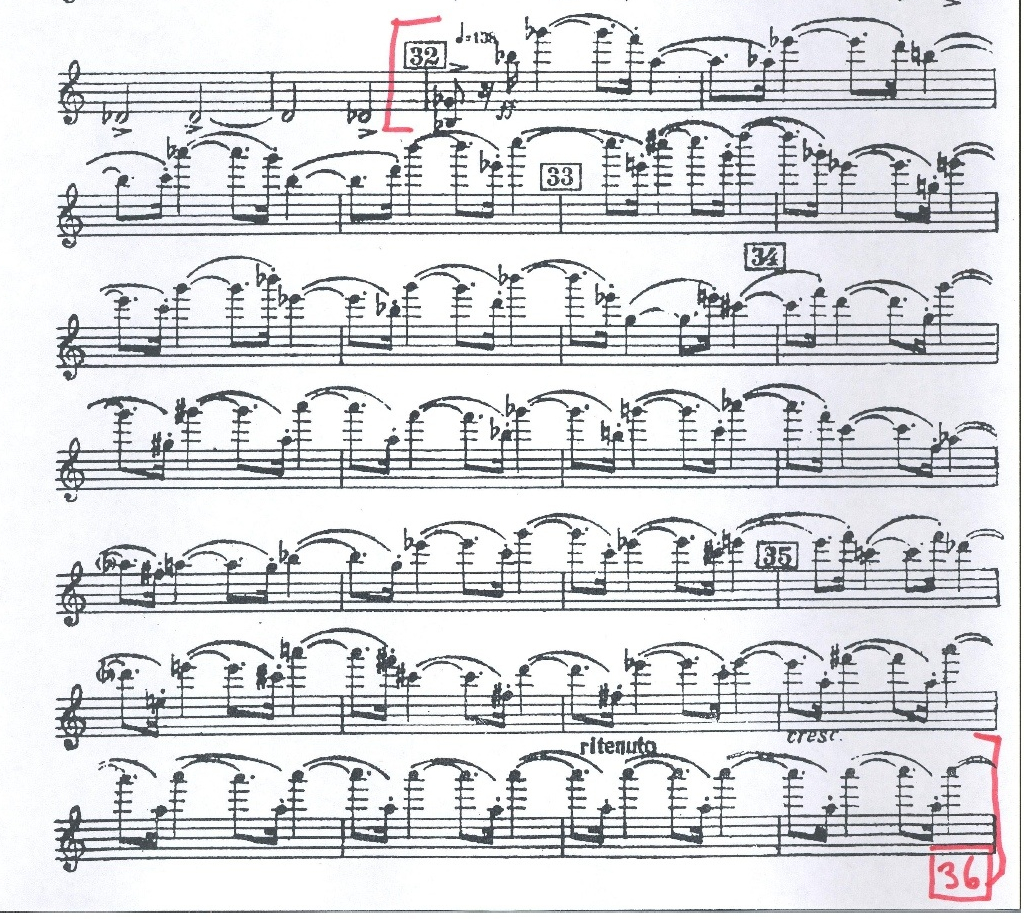 Recordings:
Bernard Haitink: Royal Concertgebouw, 1982 Decca Music Group Limited
Eliahu Inbal: Wiener Symphoniker, 1990 Denon Classics
André Previn: Chicago Symphony Orchestra, 2005 EMI Records Ltd
Midi Practice Tracks:
This excerpt is seriously testing your intonation, so this Midi track is the violin part, an octave lower and really slow. Watch your intonation (also play a real 16th note-and not a triplet).
Practice tempo: Quarter = 60
Video and Recordings from YouTube:
Evgeny Aleksandrovich Mravinsky: Leningrad Philharmonic Orchestra, 1973 (Excerpt starts at 2:40)