Hopefully you have all escaped "Gig-mas" without getting run-over by a reindeer, and with your two front-teeth still intact.
Our last episode got was a little heavy, so this one is a little bit different.
Because here's the thing: we started this podcast because being a classical musician is a difficult profession. David Oistrakh said the stage is one of the loneliest places on earth. I think what he was expressing was how few people understand the demands, sacrifice, and service that being a musician takes.
And during this time of year..this most wonderfully busy time of year, where it's pretty normal to have 3 or 4 services a day, you most likely only have time to say hi and goodbye to the other musicians at your gig before racing out the door to get to the next one.
So we believe that sitting down and talking with other musicians can be incredibly encouraging and inspiring….most of the time.  This might not be one of those times.
I got Anna, Jess, and Christian together for a little musician holiday party, where we let loose about what we really think about all these holiday gigs and songs we always have to play. If this is your first time hearing about our podcast, please go back and listen to some of our previous episodes. I promise, we really like music and usually find something valuable to think about.
Listen to the Podcast Below:
Links we Mentioned:
THE NICE LIST


THE NAUGHTY LIST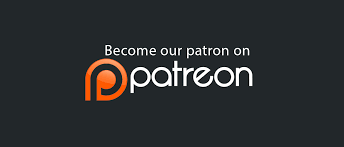 Becoming our patron means that you're pledging the monthly dollar amount of your choice to support our show. In return, Patreon contributors will receive exclusive access to:
Behind the scenes content (what goes on when we're not on our best behavior)
Bonus content (all the good stuff that doesn't make it into the final product due to time constraints)
PLUS we'll publicly thank you in person on air for your support.
It's basically a monthly subscription with all sorts of cool perks. Most importantly, you can adjust your pledge anytime you like!
Just like Haydn needed Prince Esterházy and libraries needed Andrew Carnegie, WE need YOU to be our Patron so we can keep creating great, free, inspiring shows.
Share your #GigOfTheWeek:
Follow @PerServicePodcast on Instagram
What are your favorite/least favorite Christmas Songs?